Irrespective of your sewing skills, you need a remalladora (Serger) to increase your sewing professionalism and productivity. This is very true especially when you sew with knits and polar fleece fabrics. It helps you handle these types of materials beautifully. Coupled with this advantage, the disadvantages you might encounter when it comes to making use of this machine in your sewing room or office are space and then the budget consideration since they cost a large fortune. They come in various price ranges and even brands so it is important to shop around for a quality one that fits your budget.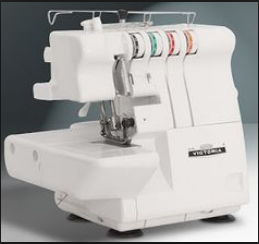 If you are unfamiliar with Serger (remalladora), new to sewing, it is advised that you go shopping for the beginner's type. It is a good idea to take a look at all the different brands available. Brands like a singer. Some people feel that for a beginner you can learn how to use this machine by first purchasing a less popular brand that is more inexpensive for practice. Although you might have to change it later because it might not be perfect for you when you have learned to use it properly that is when you now become an expert.
To avoid purchasing twice, you can invest by buying a high-quality overlock machine that would be useful now and in the nearest future rather than buy something you will only use a couple of times and discard or dispose of. A Serger (remalladora) differs from the regular sewing machine in that it cuts the allowance of the seam off as one sews. With this, there is a low possibility of error and then a professional finish is achieved. The machine offers sensitive speed control, stitch width control and also a free arm for hems and cuffs of pants. Some types of this machine come with a full starter set of accessories like a set of needles, a soft color and blind hem foot amongst others.