Shopping for a paintball mask doesn't always mean that you only have to buy the best paintball mask out there. Sure, the Dye i5, the i4, the Empire EVS and other high end masks are fantastic masks without a doubt. But, if you don't need the plush comfort that these high end masks offer, you can still pick up a great paintball mask for far less than $100.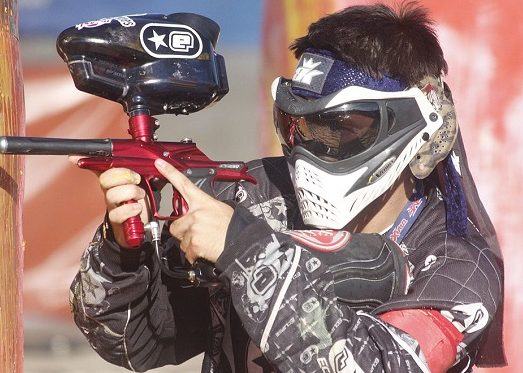 One such mask is the V-Force Grill mask, a mask that costs just $60. For that incredible price, you first get a ton of color options to choose from. The V-Force grill has over 30 different color combinations which means that there is one for just about anyone, no matter how weird their taste is!
For the price it sells at, V-Force have done a fantastic job of including anti-scratch and distortion free lenses with this mask. The mask is designed to help you aim down your sights very well. The bottom of the mask is collapsible which means that paintball hits will bounce, giving you extended life in the game, with protecting your jawline. The whole mask is super lightweight which means you can wear it for many hours without experiencing fatigue.
Of course, since you are paying only a modest price, there are going to be some drawbacks. For example, it will take you about a minute to swap out a lens. High end masks on the other hand will allow you to do the same in just 30 seconds, sometimes even in just 10 seconds. But, if you are the type that doesn't really change lenses during gameplay, there's no reason why you shouldn't buy this mask for the price it sells at.
We personally love the camo color although the blue, the black and the sporty orange/grey combination color models are fantastic as well. This can be a great starter mask.