Mostly, peoples like to play online solitaire, but some Want to play with real cards. There are many ways to play different type solitaire games. There are three parts to play with real cards-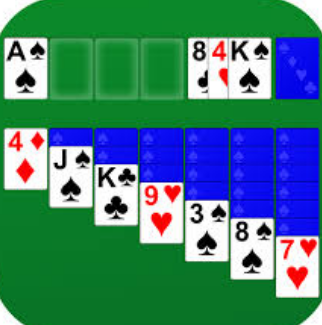 Dealing with cards: –
• You'll need a 52-cards pack of playing cards avoiding the joker for Solitaire game and shuffle it a couple of times to mix the deck.
• Deal a card face up on your left hand side, and more six cards face down in a row on the right side of the first card. Totally, you found seven cards; this deal of cards is called "Tableau".
• Face up the first card from the second stack of the card, like this deal with other cards from every stack one by one.
• After face up the seventh card from the seventh stack, your Tableau is complete.
Placing the rest of your cards: –
After the process of Tableau, placing of other cards important. You can place the rest cards above the left of Tableau. And you'll have to identify the space for a draw card, which you can't use; this space is called pile or Talon. Then leave space for the foundation pile above every stack for discarded card.
Start to play a game: –
The main part of the game is to transfer all the cards from Tableau stack and deck to the foundation pile. You should arrange the cards low to high so draw a card from the deck and place it to pile. And flip the card of the first stack on other spades stack and face out the second card from the first stack and revise the same steps one by one. When you draw out all cards of the first stack in discarded pile, you can flip over and use the cards again for arranging the cards high to low.
For completing the game, solitaire transfers the cards in a pile and stacks till the sequence of cards in descending and numerical order. You can also enjoy Free Solitaire on your window for full refreshment. click here to get more information free online game solitaire.