Begin a process of body modification as the increasingly famous "tunnels" requires patience and a reliable source to acquire the products of this procedure.
In So Scene, you will get everything you need for the process of stretching the lobe of your ear, at the best price. In addition, all orders have free shipping, for the convenience of customers.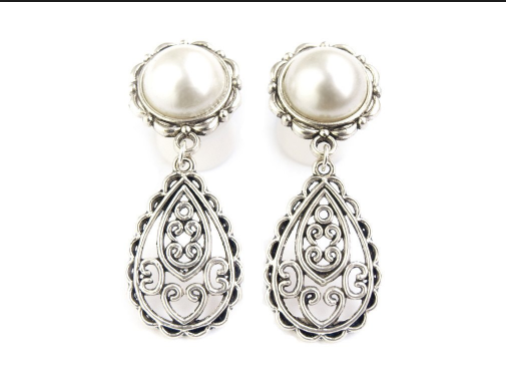 So Scene ear gauges are made of different materials such as titanium, acrylic, and stainless steel. You can find them in a wide range of prices ranging from $ 9 for individual pieces, to $ 30 for the complete kit. Each kit consists of two candles and long-term stretching jewelry so you can carry out the process gradually and without risk.
It is important that before choosing ear gauges, become familiar with the measures indicators of this type of garments. These are measured in calibers ranging from 20 to 00. Those that exceed the 00 calibers are measured in millimeters or inches.
Once this point is clear, the types of jewelry you can use include tunnels, plugs or plugs, made of acrylic, stainless steel, silicone, glass and 100% organic like wood and stone druzy or jade, fluorite, the opal and the abalone. Sizes range from 8 gauge to 51 mm (in extreme pieces).
Ear gauges choices are almost unlimited and you will surely find one that you like and for different occasions. Some of the most original pieces are:
• Tribal golden earplugs, very elegant. Sold in pairs and available from 00 calibers up to 25 millimeters. The price: 7.99 dollars.
• Earplugs "Success" made of wood and gold with wavy wires. Sold in pairs, available from 14 millimeters, up to 28. The price: 7.99 dollars.
You can find in So Scene the best advice to choose the Ear gauges that suits your needs, make you look good and that you are satisfied with the result. Visit us!